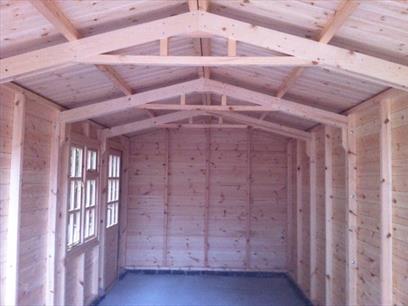 Apex Frame Support
A Frames - (Apex Frame Support)
Can be fixed internally into apex buildings.
Required on larger buildings and buildings with heavier felt to provide adequate roof support and prevent any deflection or sagging of the roof.
Usually required on buildings of 7' wide or greater when using kerabit felt or on buildings of 8' wide or greater with regular felt.
Weight: all weights are approximate