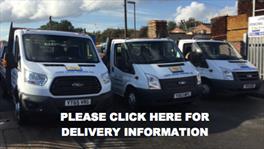 Thank you for your prompt and quality service, Julie. Long Eaton
Mrs Dove (6th October 2016)
All of the pressure treated timber we use to manufacture our fencing products is homegrown British timber sourced from sustainable forest, the use of home grown timber helps to ensure that the product we produce, supply and fit is of the highest quality possible. All fencing prices are subject to VAT. We do not manufacture Continental & Plastic fencing, but we are a stockist of these materials.
Click on an image thumbnail below to view more.