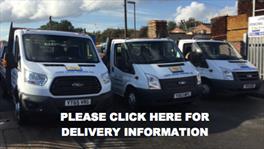 Ray, Thank you so much for a wonderful job! Nigel. Mr Yates Beeston Nottingham
Mr Yates (20th November 2017)
We manufacture all of our concrete products ourselves in order to meet our own high standards. All Concrete product prices are subject to VAT.
Click on an image thumbnail below to view more.