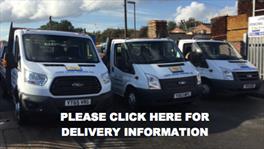 Please find enclosed payment for fencing. With thanks, the fence looks great! Sian Hampton. Beeston
Sian Hampton (10th January 2017)
When selecting a building there is a choice of cladding; 12mm Matchboard tongue and grooved redwood or 19mm Loglap tongue and grooved redwood. Matchboard is the standard cladding for all of our sectional buildings, however loglap provides a thicker and more decorative clad for an extra price.