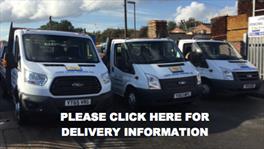 I love our gates that we had from yourselves !! Thank you !! Rosie McFarland
Rosie McFarland (12th December 2018)
All of the pressure treated timber we use to manufacture our fencing products is homegrown British timber sourced from sustainable forest, the use of home grown timber helps to ensure that the product we produce, supply and fit is of the highest quality possible. All fencing prices are subject to VAT.